6
15 Free Greenhouse Plans DIY
6. The Barn Style Greenhouse
Want a greenhouse that withstand the harsh northern winters? This sturdy structure is perfect for round year use, need to send this one to my "Motha in New Joisey" Download The Plans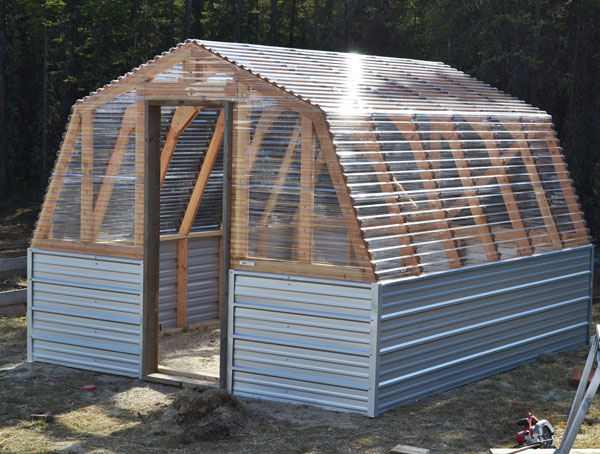 7. Build a Greenhouse from Recycled Bottles
Don't want to throw away all those water and soda bottle? Need a good excuse to rummage through your neighbors' trash? Put them to good use by up-cycling them in to this unique greenhouse. Learn more about this great little project here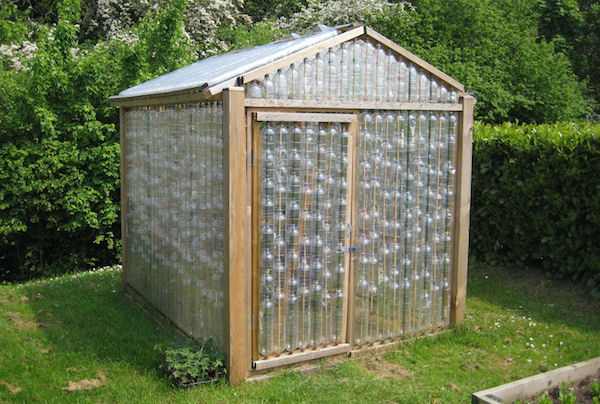 8. Free Greenhouse plans from Mother Earth News
Are you so over protective of your plants that you are willing to camp out? How about a greenhouse with a sleeping loft. This solar powered hut is definitely on my list of most unique. Read the full article on Mother Earth News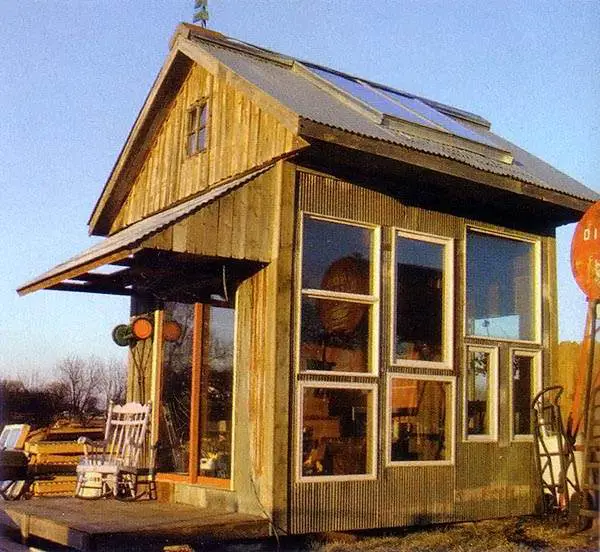 9. Free Greenhouse plans from YellaWood
Simple but detailed plans to build a greenhouse using pressure treated lumber. Free Plans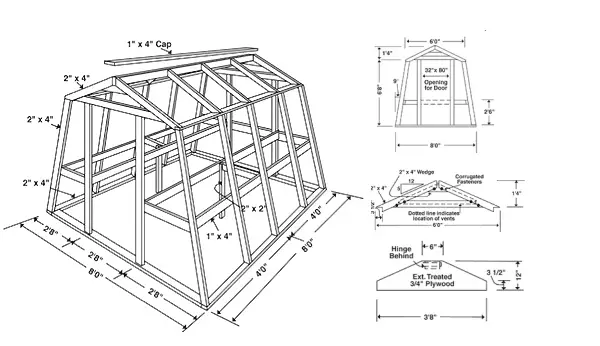 10. Small Greenhouse Plans
These plans are pretty great, they include everything including written instructions. Download Plans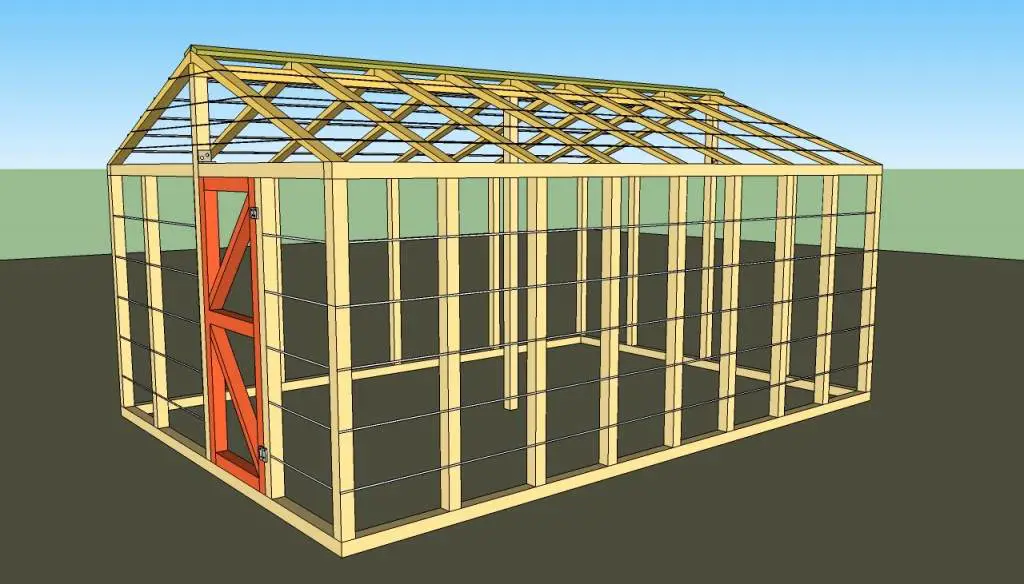 11. Free Hoop House Plans
Here is another hoop house plan that I found. Great tutorial. Get The Greenhouse Plans Here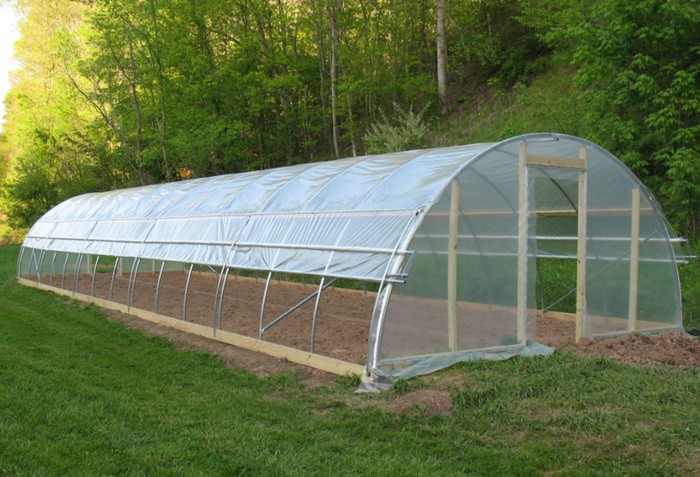 12. Thrifty Greenhouse
Small, practical and easy to build. This greenhouse doesn't come with plans but you can easily build your own from the pics! Plans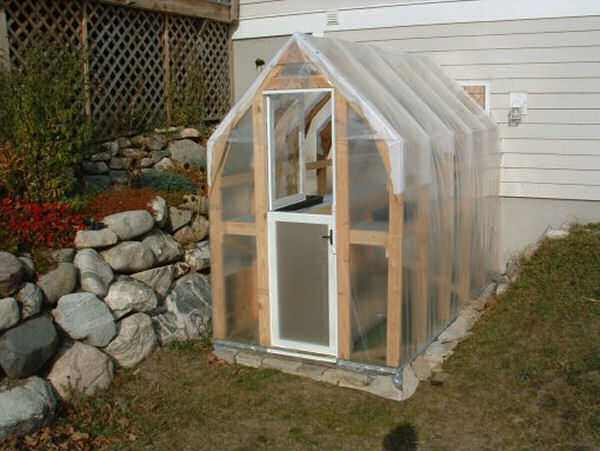 13. Free Greenhouse plans from BuildEazy
Dog ate all your CDs? Put those old covers to use in this INGENIOUS project. Great for starting seeds. Greenhouse From CD Covers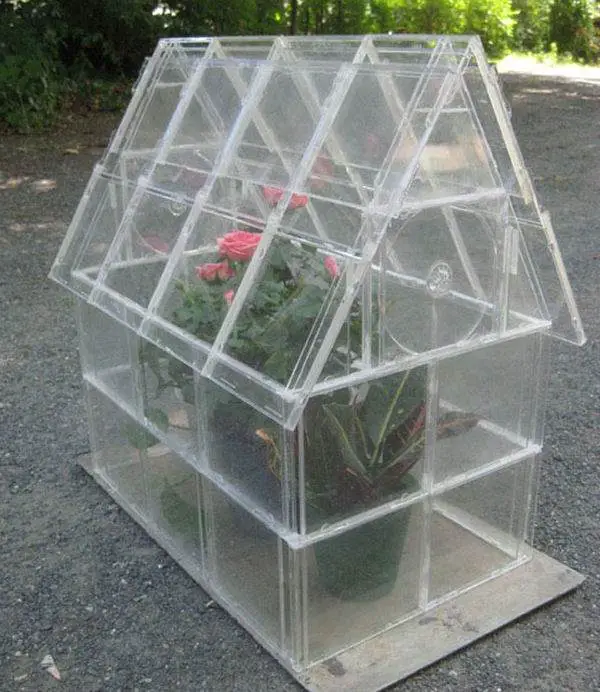 14. Great Blog on a Greenhouse Build
Follow along with this family's build of their own greenhouse. What an awesome job they did. Throw a few old windows in there and some paint! Read their blog here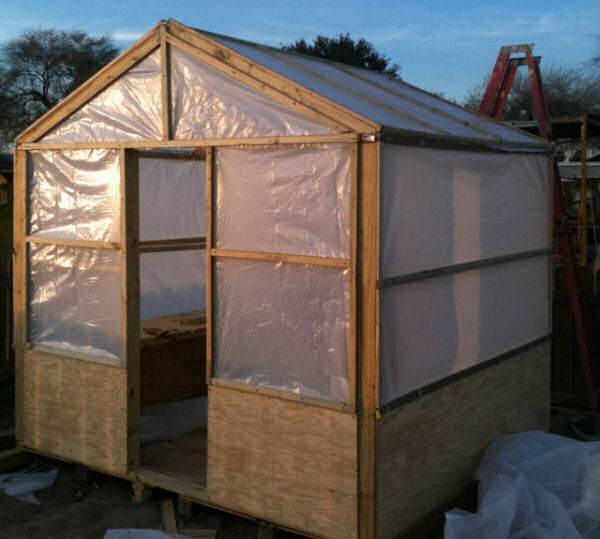 15. How to Build a GeoDome Greenhouse
If you love cutting compound angles and you're a big fan of retro 70's then this design is perfect for you. Build this geodesic dome greenhouse by following their plans here.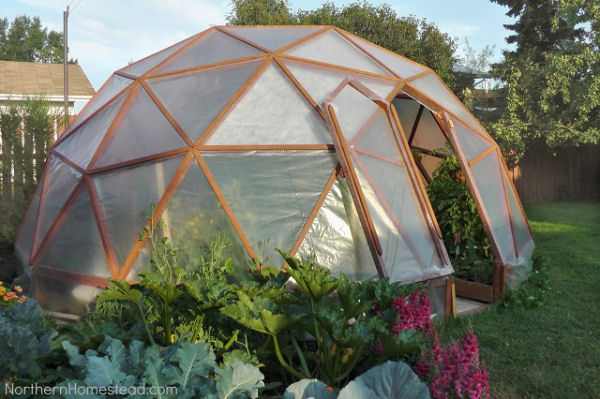 16. BONUS! Here are the plans that I created.
I am making my plans available to download. I created them using Sketchup, its a free drafting tool from Google. I spent probably 40 hours+ designing it. I hope you find it as useful as I did! Download the plans below.
Download my Free Greenhouse Plans
You will need to download SketchUp to view the plans
Well folks, that's all I can find for now. I wish you much luck on your project, it may be a little work but it will be worth it. As I mentioned earlier, I will be posting a whole series on my greenhouse, so make sure you follow us on Facebook to stay up to date!


Sources:
http://www.goodshomedesign.com/10-easy-diy-free-greenhouse-plans/