6
15 Free Greenhouse Plans DIY
Several years ago while my wife and I were looking for our little homestead, the one thing I was most excited about was building a greenhouse for my plants. I didn't want some rinky dink greenhouse; I'm talking about something that was about 12ft x 12ft. As a typical guy, I subscribe to the belief that bigger is better no matter if we needed it or not.
We closed on our home in August of that year so I spent that fall comparing options, prices and styles. I shopped some of the larger retailers to see if purchasing an already built greenhouse would be economically feasible for us. I literally searched all fall and winter, when spring came that next year, I was still "greenhouseless". I was so disappointed in what I found for sale in the price range we could afford. I didn't really want to spend more than $500 since we were already on a tight budget. The only greenhouse that I could find in that price range was very attractive from the photos but then I read the reviews that were posted on the website by people who purchased this item in the past. There was not one person who was satisfied with the quality of the greenhouse, most people stated that after a year or so, the greenhouse just fell apart. I quickly realized in order to find a greenhouse that would last me several years was either going to cost me several thousands of dollars or I would have to build it myself. Needless to say, building my own was the way that I went.
I eventually designed my own from scratch using some free drafting tools on the web. During my search for plans, I came upon some great resources for greenhouse designs that can fit into any budget. As far as my greenhouse, I will be doing a series of articles and videos on that soon, in the meantime, I hope you enjoy the free greenhouse plans that I found.
*** Bonus – Download My Personal Plans for FREE on the Next Page! ***
1. Free Greenhouse plans from BuildEazy
I will say that I love these plans because the finished product stands out and fits well within my yard. I actually used these plans as a starting point when I designed my own. They do have free plans available but you can also purchase more detailed ones for $5. Not bad for the budget conscious. Free Plans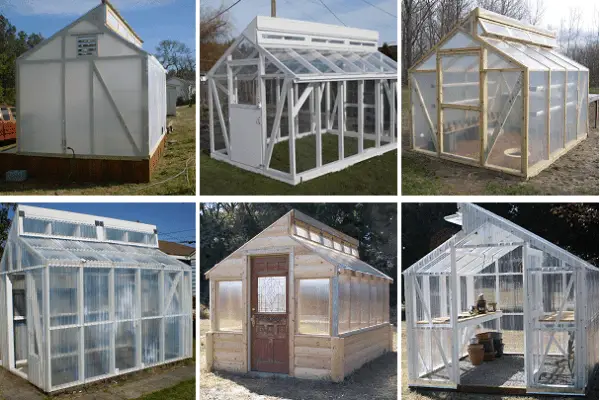 2. Free Greenhouse plans from How to Specialist
Here is a variation of the plans from above. They are a little bit more simplified and a great weekend project if you want to get something up quickly. Download the Plans Here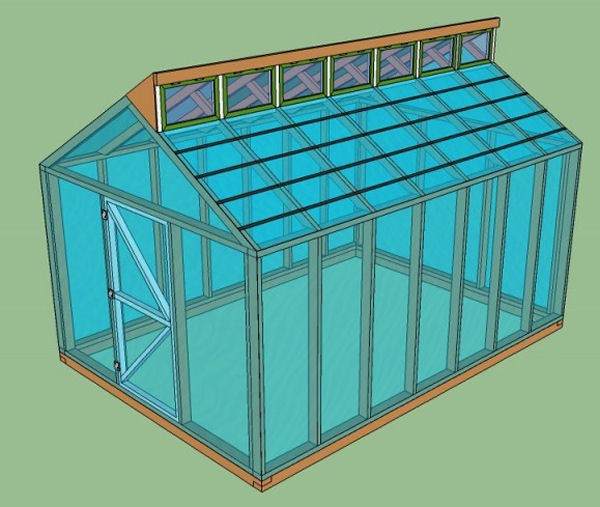 3. Budget Friendly Plan
If you are looking for something cheap and easy, this is the plan for you. At only 50 bucks you really cant go wrong. This one is a combination of wood and PVC pipe. Check out their page for the plans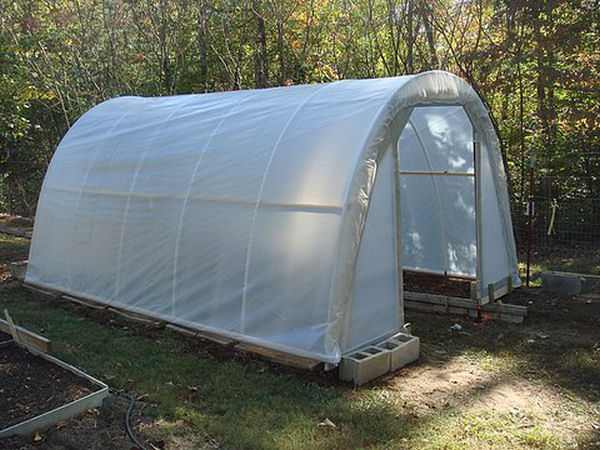 4. Another plan from How to Specialist
Here is another design from How to Specialist. Personally, I like to see some images of finished product but hey, it's free so I'm not gonna complain. Get the DIY Plans Here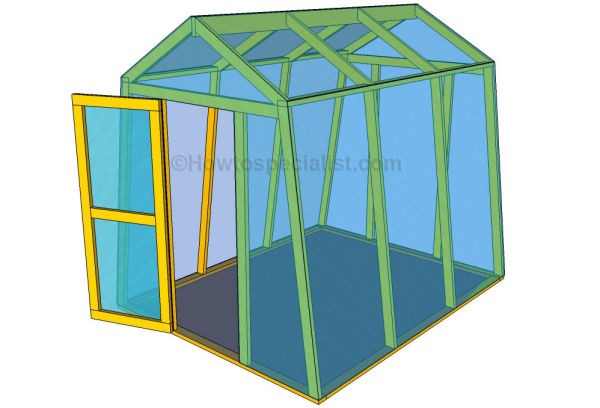 5. Build an Arched Greenhouse From PVC Pipe
Ok, I like these plans for several reasons. They are relatively inexpensive to build and you can customize the to what ever size you want. Living out in the country, I see a lot of these around. For plans and TONS of user submitted photos, visit their website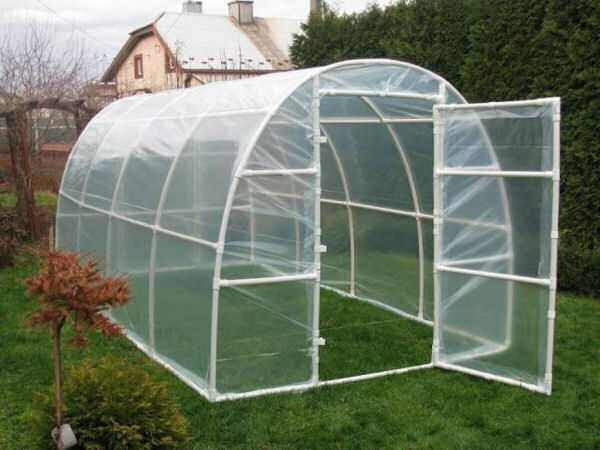 More Free Greenhouse Plans on The Next Page!